Publicity Shot (ca. 1990)
"The Pines Estate," Runyon Canyon, Los Angeles, CA
Photo by Sally Spencer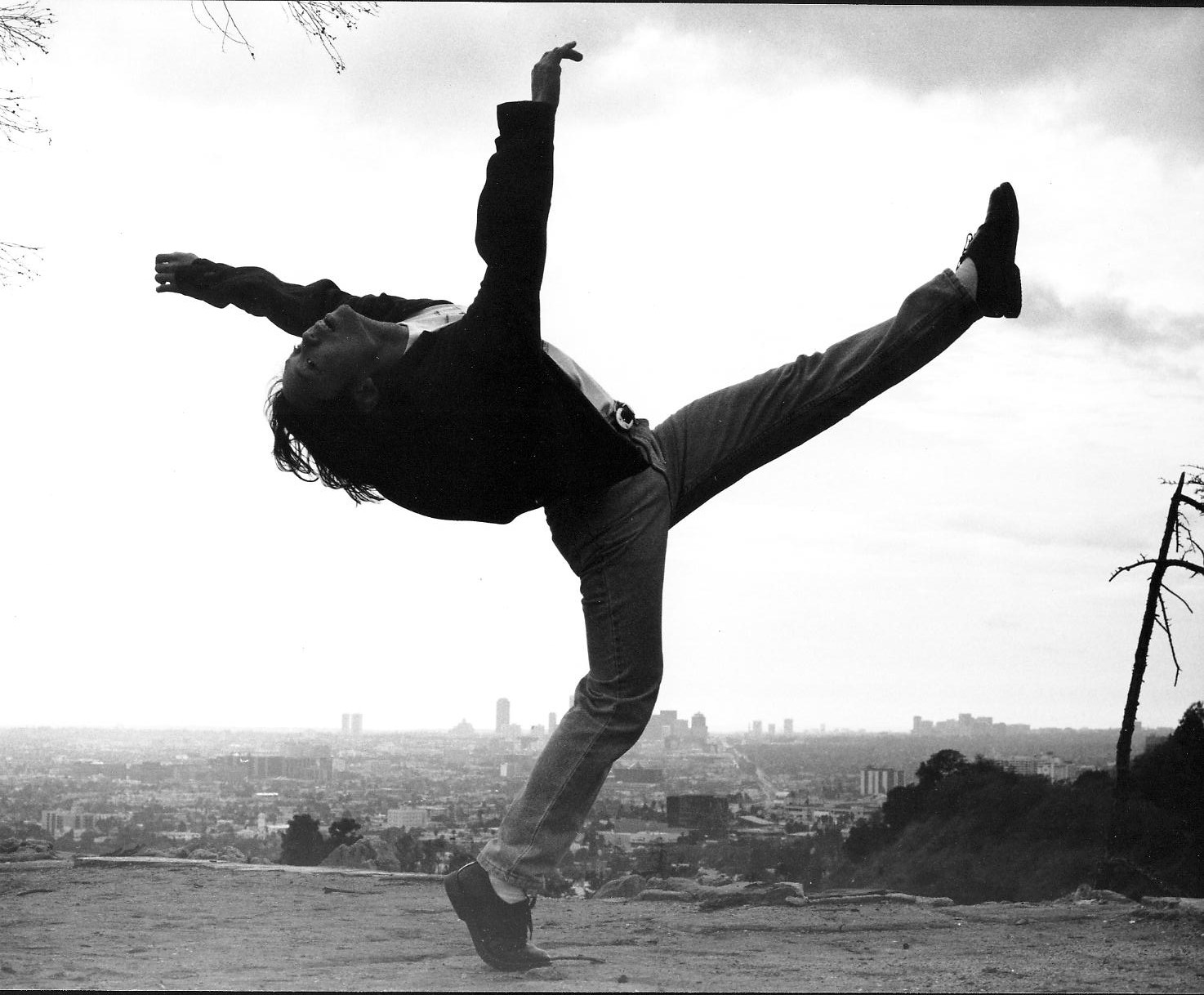 On an overcast day in L.A., Sally and I went hiking up one of our favorite natural areas in the city -- Runyon Canyon, formerly an estate owned by Huntington Hartford and subsequently abandoned. The city now manages the "park."